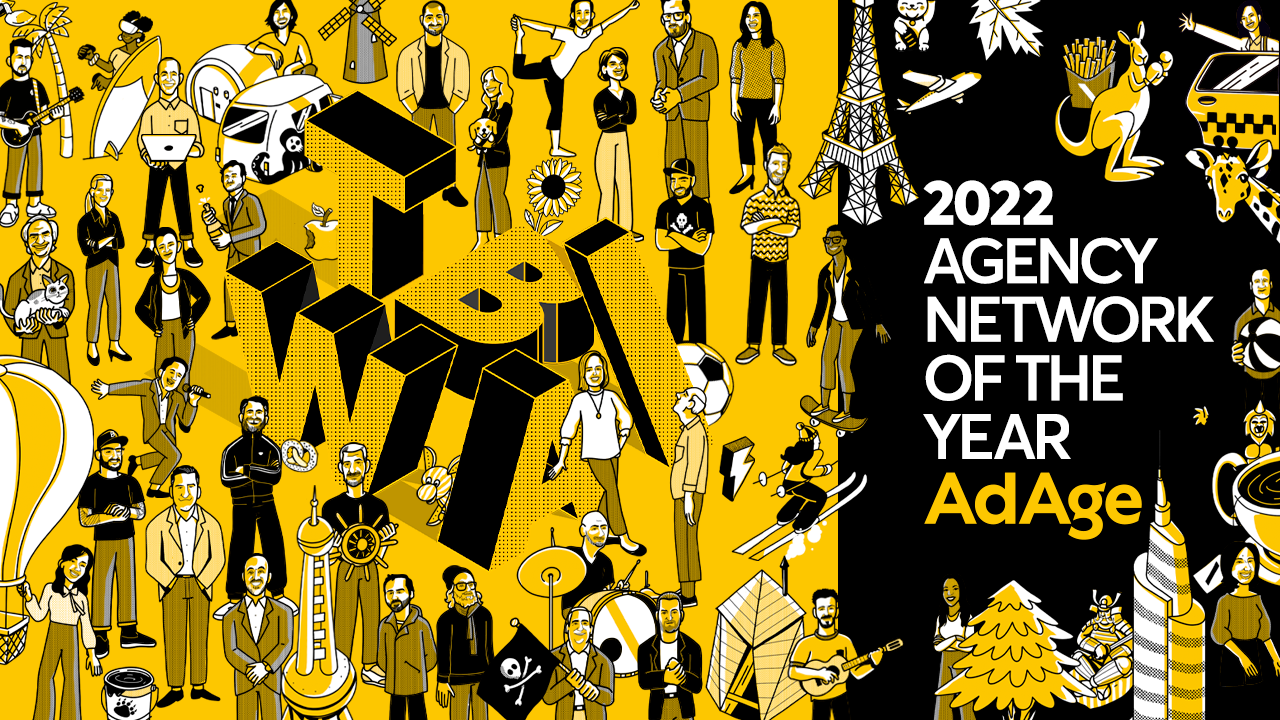 Ad Age Names TBWA Its 2022 Network of the Year
March 21, 2022
TBWA\NEBOKO proud to contribute to this Creative Collective
TBWA was recognized for its ability to create work that extends beyond traditional advertising, following an exceptionally strong business year across a wide range of global markets and its ability to drive Disruptive, transformative growth for its clients, of which TBWA\NEBOKO Group is no exception.
Earlier this month, the TBWA collective earned the #1 spot on Fast Company's list of Most Innovative Companies in the Advertising category, appearing on the list for the fourth year in a row. In December, Adweek named TBWA as its 2021 Global Agency of the Year. With the Ad Age Network of the Year title, TBWA has earned a first of its kind trio of industry honors.
The three industry accolades on a global level underline the quality and depth of TBWA\NEBOKO, part of the TBWA Creative Collective.