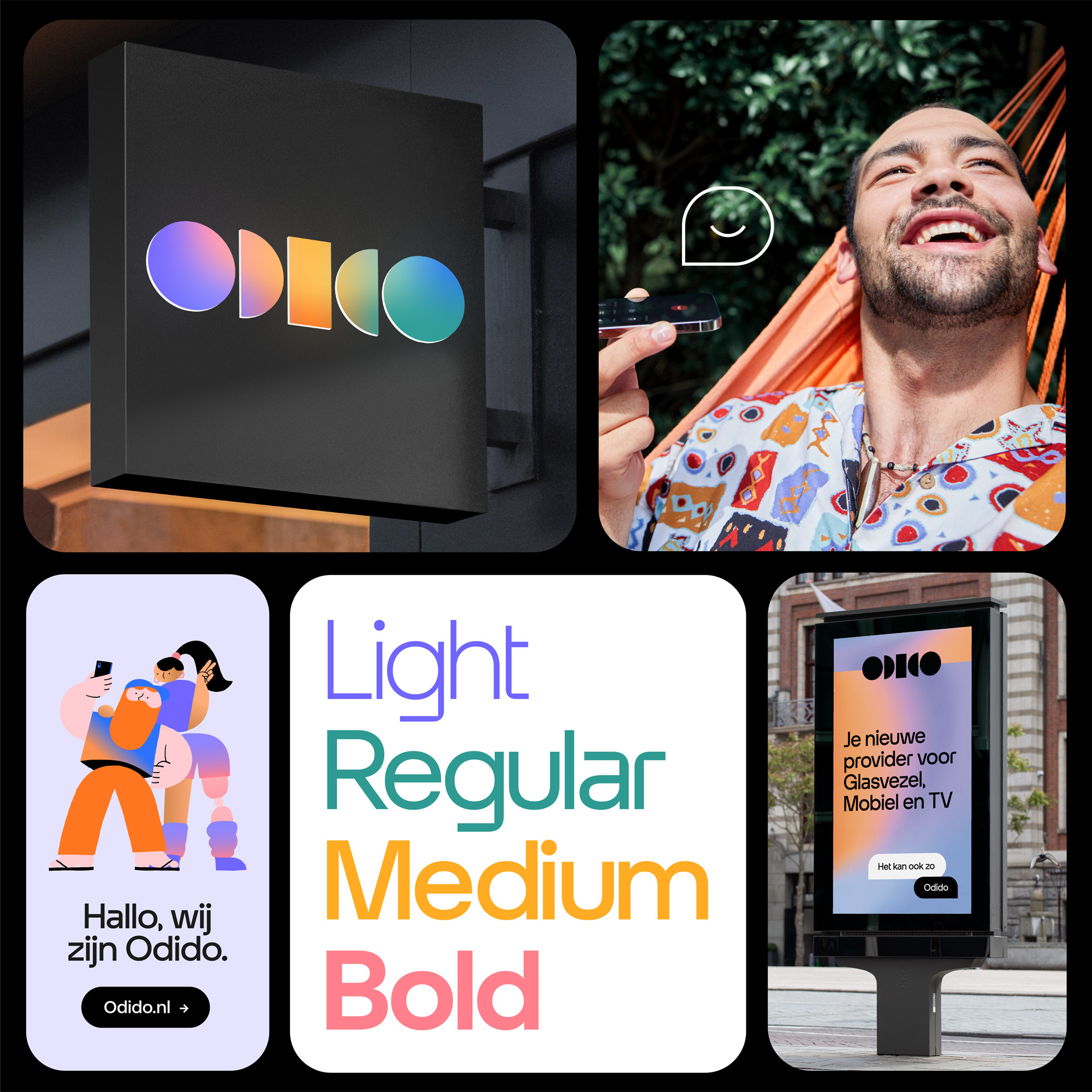 Introducing our work for Odido, from positioning and visual identity to creative campaign.
September 12, 2023
From brand positioning, visual identity and logo, to tone of voice and creative campaign, TBWA\NEBOKO is proud to be the architect of the conception of Odido, developed in partnership with our client.
In this unique joint effort, the communicative and distinctive human qualities that power Odido are reflected in our process of creating, designing and executing, together with our client and partners.

Take a look at Odido's Visual Identity here:
Special thanks to:
Lead agency: TBWA\NEBOKO
Brand Identity: Studio Neboko
Positioning: New Growth Strategies
Brand operations, management & technology: VIM Group
Spatial & interior design: DAY
Digital strategy, design & experience: code d'azur

Copywriting and Content management: Entopic/iO, De Combinatie van Factoren

Applied design: Think Yellow, ACT.agency